If you are using an outdated browser you will now receive a message when you log on to Online Banking.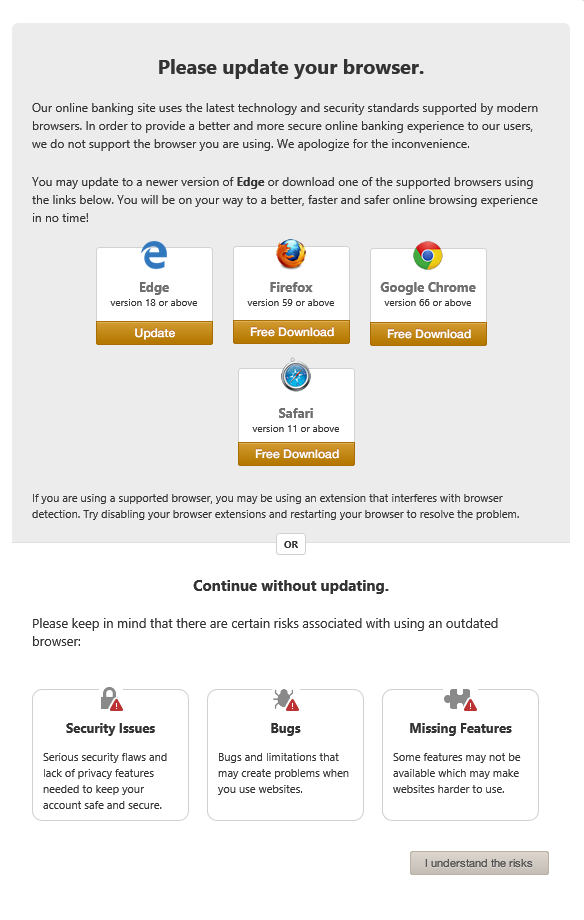 This message is in place as a precautionary measure to ensure the safety of our Members who use Online Banking. It contains links to update your current browser to a newer version or to allow you to select from a list of our supported browsers to download for free. You will also be given the option to continue to Online Banking without updating your browser. There are risks associated with using an outdated browser, including security issues, bugs and missing features.
Serious security flaws and lack of privacy features can make you vulnerable to many cyber-attacks and other issues. We recommend taking the time to update your browser to avoid these cyber threats. Updating your browser will allow you to be on your way to a better, faster and safer online browsing experience.