Swipe & Save
Whether you're looking to save money with a low interest rate or looking to cash in some valuable rewards, we've got you covered with a Campus Federal Mastercard®.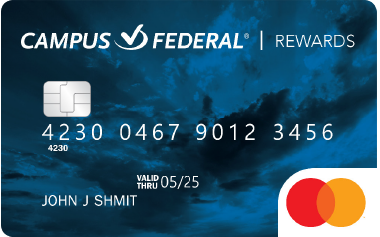 Our Campus Rewards Mastercard® pays you every time you spend! Earn 1% cash back on all purchases through uChoose Rewards® without sacrificing a competitive rate of 9.75% APR*. Full details.
1% cash back on every purchase
Up to 11% back on select purchases
No annual fee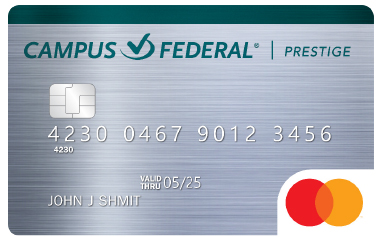 Our Campus Prestige Mastercard® gives you the convenient flexibility to explore all the things that bring you a little joy. With no annual charges, or balance transfer fee and rates as low as 6.75% APR*, this card is ideal for someone looking to manage a balance affordably.  Full details.
6.75% APR*
No annual fee
No balance transfer Fee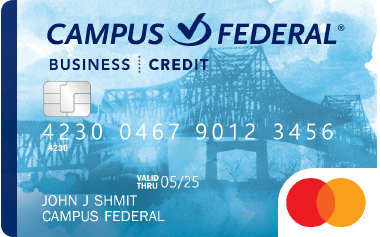 Keep business and personal finances separate, and earn points with our uChoose Rewards® program to use toward travel awards, gift certificates, or even cash back! Full details.
APR = Annual Percentage Rate
*Membership and credit approval required. Some limitations may apply. Annual percentage rate may vary. Rate for Prestige is determined by adding 3.50% to Prime as listed in the Wall Street Journal. Rate for Rewards is determined by adding 6.50% to Prime as listed in the Wall Street Journal. Cash advance fee = 2% of amount advanced.