Campus Federal Wins Louisiana Credit Union League Marketing Award
August 22nd, 2018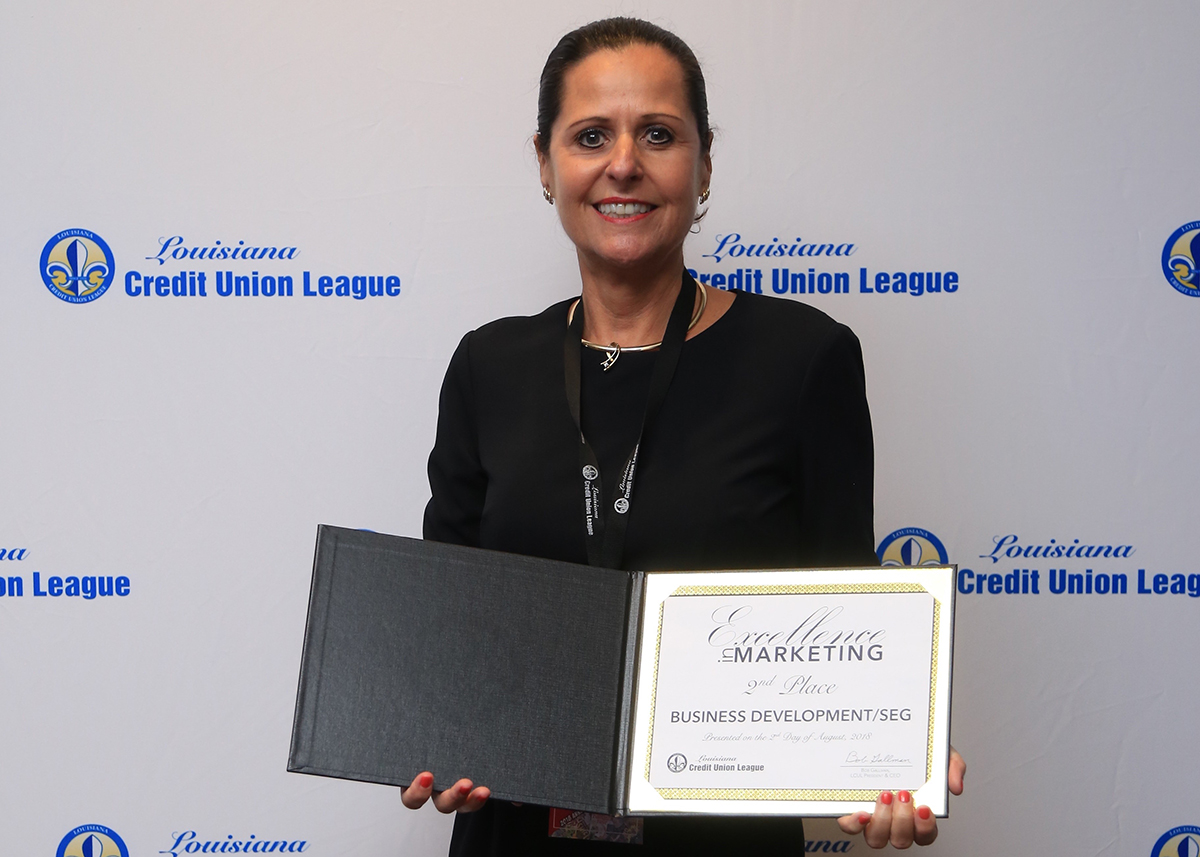 Campus Federal received an Excellence in Marketing award from the Louisiana Credit Union League (LCUL). The second place award was in recognition of Campus Federal's direct mail piece promoting our partnership with the Louisiana Dental Association (LDA).
"We have enjoyed our lending partnership with the Louisiana Dental Association over the past several years," said Bonny Botts, Vice President Marketing at Campus Federal. "This award solidifies our shared mission of helping LDA members manage their financial resources to grow their businesses."
Each year the LCUL recognizes outstanding credit union marketing and communications efforts through the Excellence in Marketing Awards. Awards were given out during the LCUL 2018 Annual Meeting and Convention held in New Orleans August 1-4. There were over 200 entries submitted in eight categories this year.