Two Honorees from Campus Federal Inducted into Louisiana Credit Union League Hall of Fame
August 22nd, 2018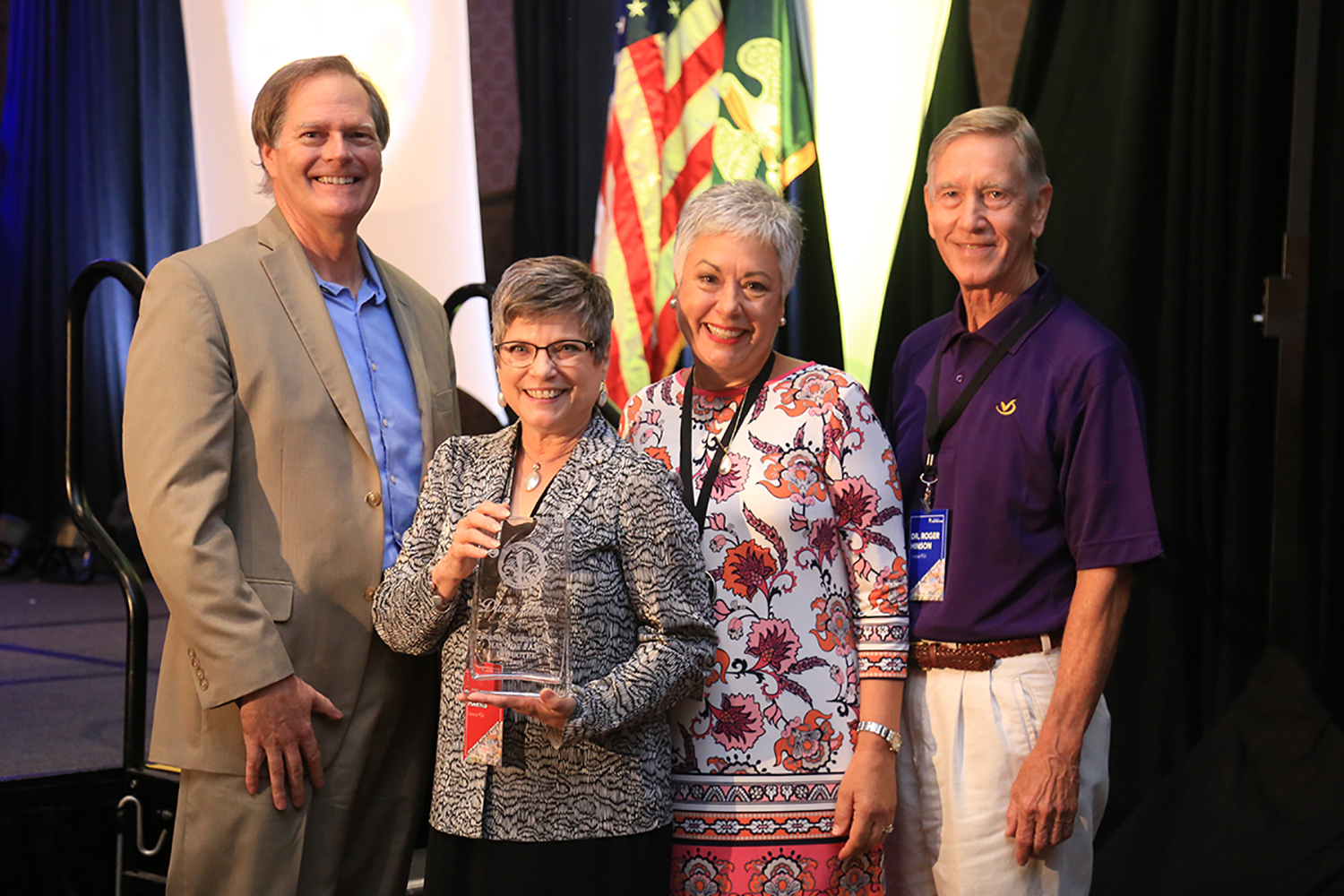 Dawn Harris, President & CEO of Campus Federal, and the late Dr. Kenneth Paxton, who volunteered as a Board of Director for the credit union from 1989-2016, were both honored by being inducted into the Louisiana Credit Union Hall of Fame at the Louisiana Credit Union League (LCUL) Annual Meeting and Convention held in New Orleans August 1-4. 
Dawn Harris was recognized for her leadership, commitment and dedication to the credit union's mission of 'people helping people.'  She has worked in this industry for 38 years and began her career at Campus Federal when the credit union had only three branches and $40M in assets. Under Dawn's leadership, Campus Federal has earned the distinction of Louisiana's Top Business Credit Union, was the first in the state to offer online banking and has grown to serving 54,000 people statewide with an asset size exceeding $600M.
In addition to serving on the Board of Directors for Campus Federal for twenty-seven years, Dr. Paxton served on regulatory committees and was active in governmental affairs for statewide and national credit union trade organizations. He was a professor at LSU in the Department of Agricultural Economics & Agribusiness for over forty years until his retirement. He authored over two hundred articles and publications. Dr. Paxton passed away August 23, 2016 while still serving as a Board Member.
The LCUL established the Louisiana Credit Union Hall of Fame to recognize the valuable leadership, commitment, dedication and contributions of credit union professionals and volunteers throughout the state. Those inducted into the Hall of Fame have given their time, talents and ingenuity in order to enhance and strengthen the credit union movement.